ROBAX is a transparent glass-ceramic with a very low thermal expansion. ROBAX can be produced in a wide variety of shapes and sizes. Due to its extremely low thermal expansion, ROBAX is particularly suited for use as thermal window in room heating devices (stoves and fireplace inserts). ROBAX is available in a variety of shapes and sizes, and can be decorated and fabricated.
APPLICATIONS
Gas and wood fireplaces and inserts.
Wood, pellet and biofuel stoves.
Glass fireplace surrounds (also available decorated)
Heating radiator panel.
Cover panels for reflectors and high performance floodlights.
Cover panels in IR drying appliances.
UV blocking shields.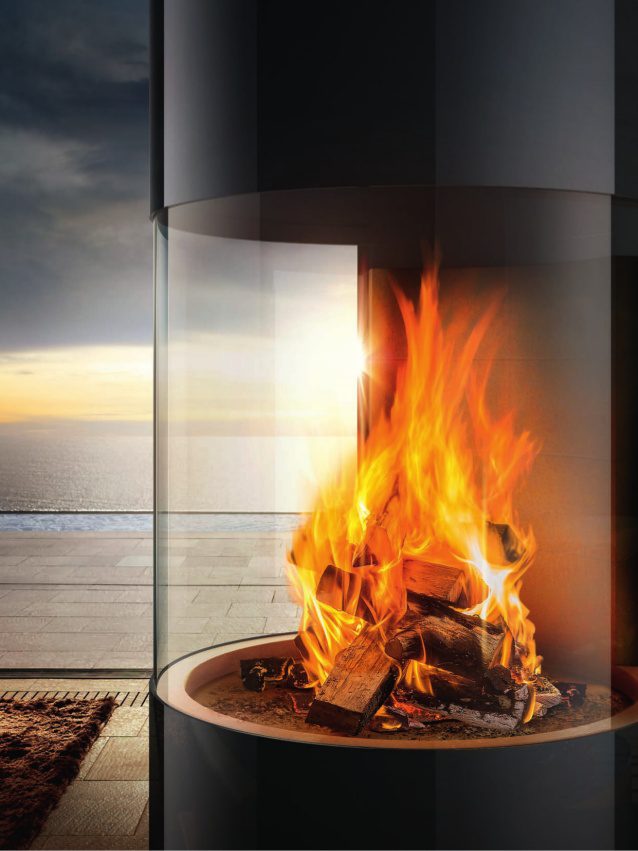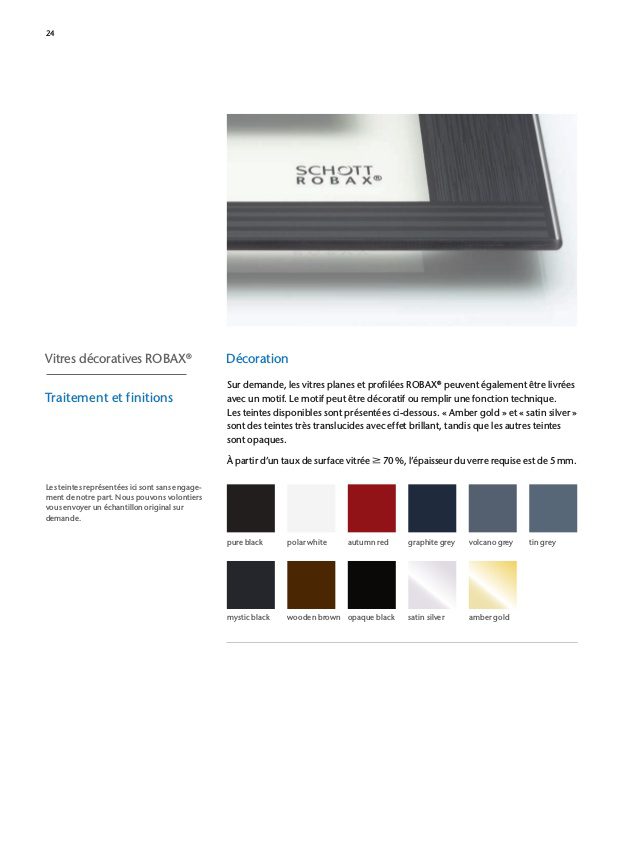 COLORS AND DECORATION
ROBAX is available in semi opaque colors including black, white, grey and cream.
Glassopolis can decorate cut-to-size panels with borders and logos using high temperature paint or decals in several colors.  A variety of edge treatments are available including beveling and mitering. Etching and sandblasting treatments are also available.
ROBAX COATINGS
ROBAX IR is coated with an infra-red rejecting surface that bounces heat back into the fireplace.
Helps retain heat in the firebox.
Can improve combustion efficiency.
Can lower EPA emissions.
Can raise the temperature of the glass to keep it cleaner.
Can reduce the radiant heat transfer.
ROBAX AR has an anti-reflective coating reducing glare from room lights that can obscure the view of the flames.
ROBAX Mirror is available. When the fireplace is on, you can see through it to watch the flames. When the fireplace is off, it looks more like a mirror to provide a pleasing look, obscuring the interior of the fireplace.