P35E is the first aluminium frame system available on the market which can accommodate glass thicknesses ranging from 8 mm to 21,52 mm. It is suitable for office and residential applications. It makes it possible to easily and aesthetically divide interior spaces while allowing natural light to pass through.  Its format and minimalist design make the installation of glass walls quick. It is perfectly combinable with the profiles for glass partitioning P20E and P25E, as well as with locks and hinges from Colcom. NEW STRIQE is supplied in 5.8 meter lengths, in the following finishes: natural anodized aluminium, imitation satin stainless steel, black anodized aluminium. Quick and easy installation with height and depth adjustment.
Features:
• Gaskets universally interchangeable.
• 3D hinge adjustment.
• Blind hinge mounting.
• Seamless integration with P20E & P25E.
• Guaranteed straight corners.
• Seamless integration of a big selection of Colcom hinges and locks.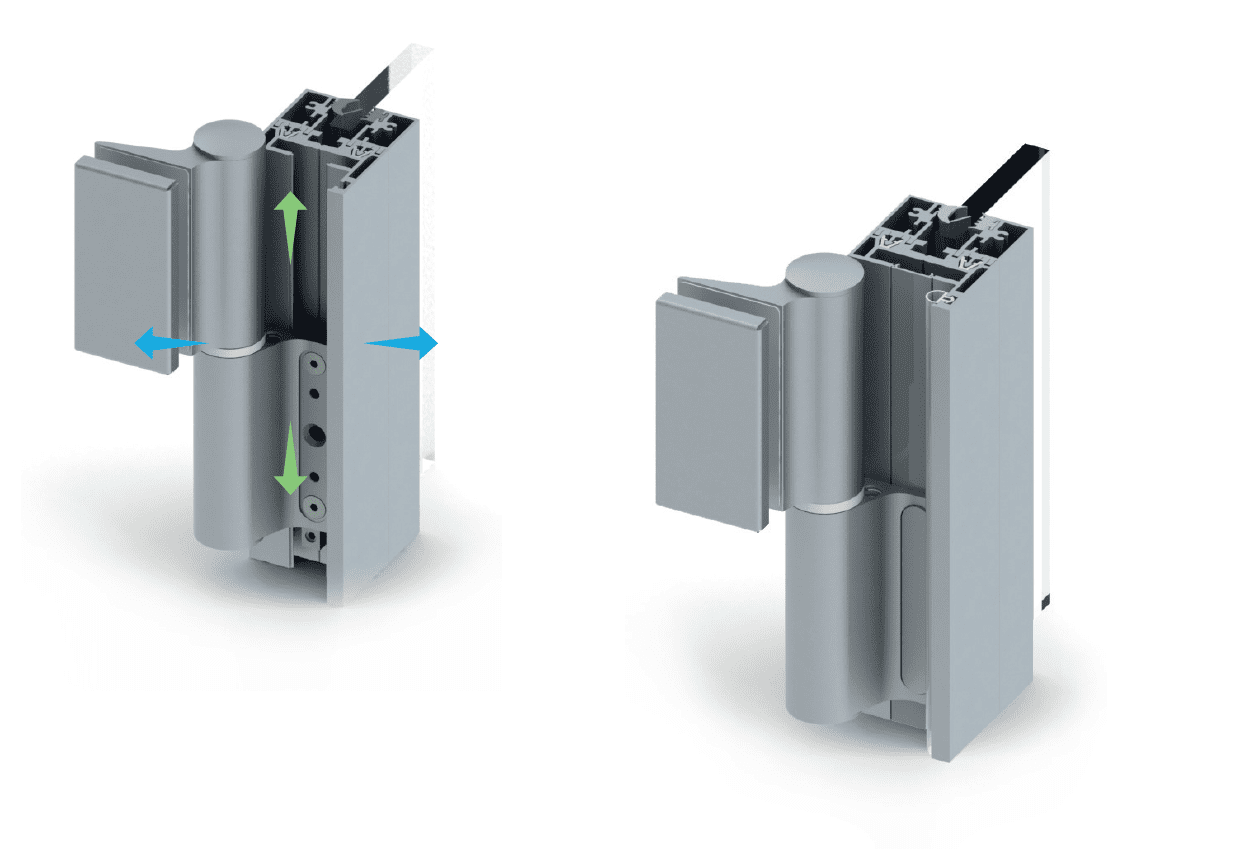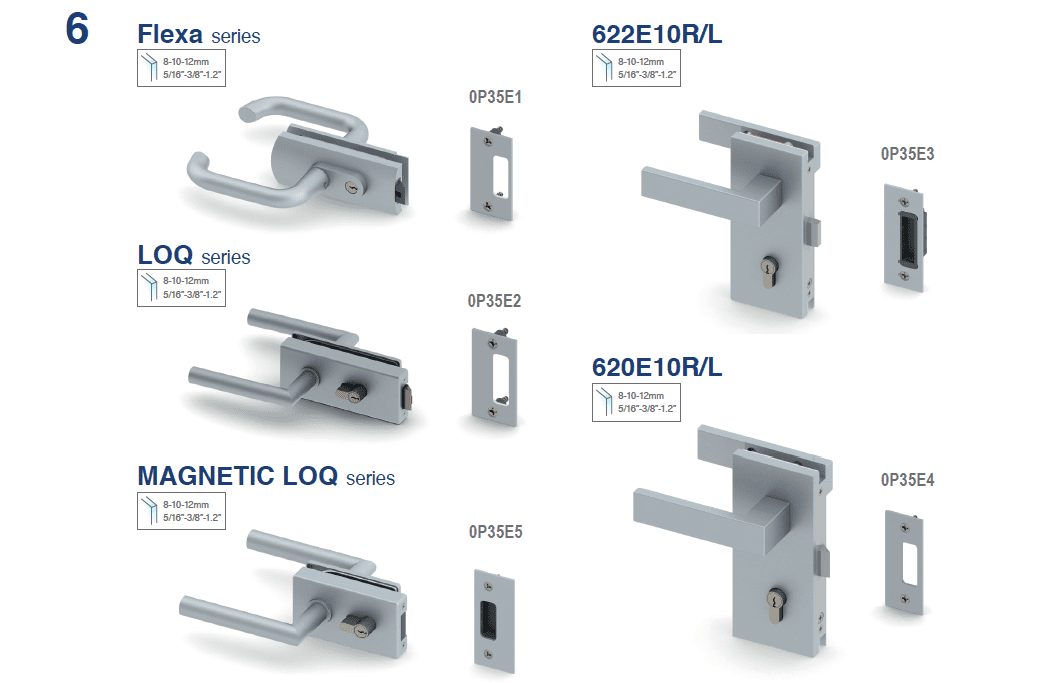 HINGES