The ONE SIDE 2.0 wedge developed by SADEV allows assembly and adjustment from the accessible side of the SABCO glass railing. This eliminates the need for special equipment like scaffolding or lifts on projects where access is limited.  The wedges have been developed to increase the durability of the system while decreasing the installation time by 10 to 15% compared to other products on the markets. Only one person is needed to carry out the assembly.
Auto-Adjust System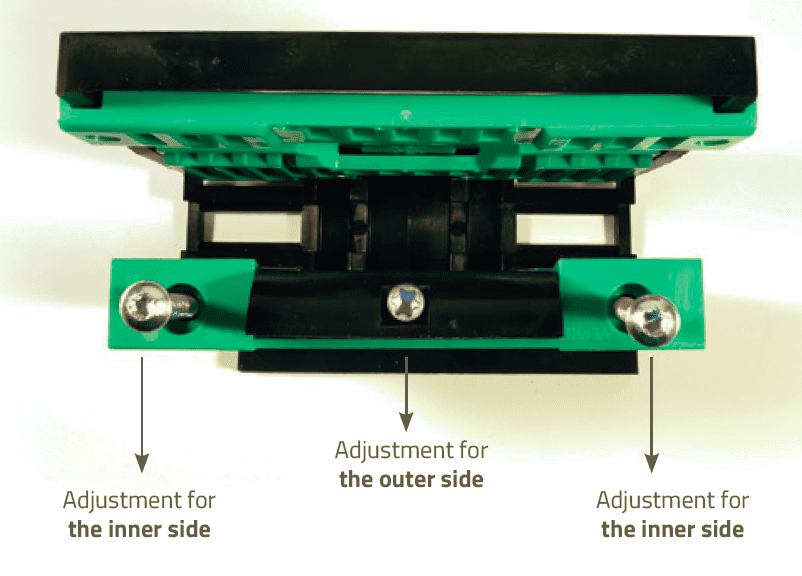 The AUTO-AJUST system optimizes the glass adjustment of + or – 15mm.
3 clamping screws on one side allow the adjustment of the glass plumbness and the tightening of the 2 sides of the profile.
Safety screws: special anti-corrosion treatment (mechanical and corrosion resistance 2x better than stainless steel screws)
3 wedges required per 1m of profile. 1 box of 8 wedges for a 2.5m profile is provided.