mortise patch locks
for frameless glass doors
GBI Industries creates durable multi-function locksets for glass door applications. With many standard and custom options for function and lever design, these sleek lever sets can be adapted to meet any design aesthetic. These patch locks are built to last.  Their unique one-piece body design is much more robust than other patch locks that rely on pressure fitting or clamping.  GBI uses components that far exceed the ANSI Grade 1 cycle tests. Standard strikes and electric strikes are available.
GBI 1200 series patch lock features a heavy duty one-piece housing clad with .050 GA wrought brass, bronze or stainless steel complete with welded corners. It is integrated with an ANSI Grade 1 mortise lock.
Glass Door Electric Strike
Your solution for glass door access control systems. The GBI system offers many advatages, such as:
No need for exit buttons.
No pull stations.
No expensive electrical tie-ins.
Easily used with automatic door openers for handicap access.
Great for remote unlocking of reception doors.
Available in 12 or 24 VDC.
P1294-ES for standard applications, or P1294-ES-LM where Latch Bolt Monitor is required.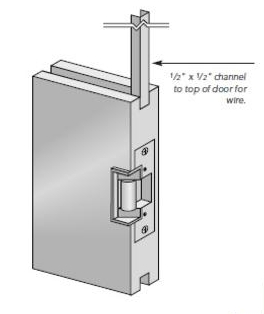 Features
Designed to fit standard 1/2" glass doors, it's locking functions have a deadlatch feature for maximum security with a 1" throw bolt for deadbolt functions. Locks will accept most other manufacturers' standard 1-1/8" mortise cylinder allowing keying into most building masterkey systems. There are 8 standard lever designs in addition to custom levers upon request. Standard finishes and custom finishes, including black, are available.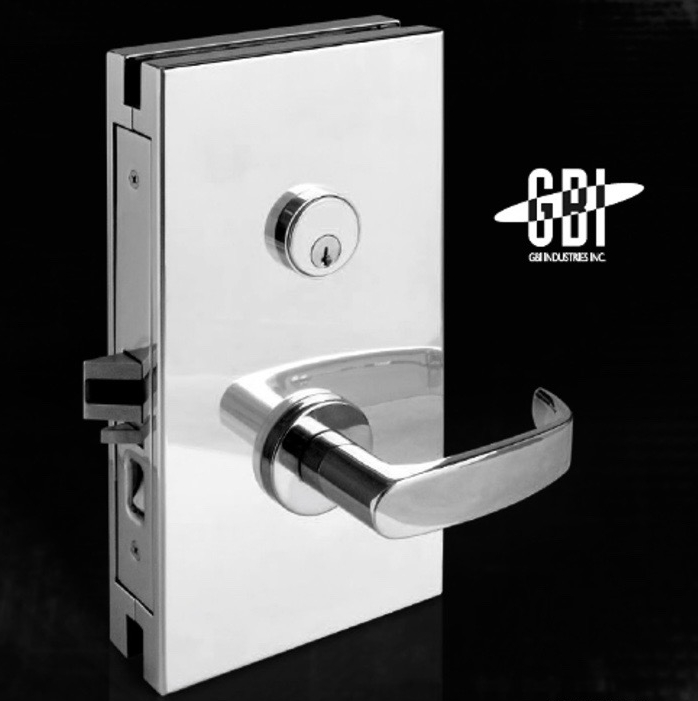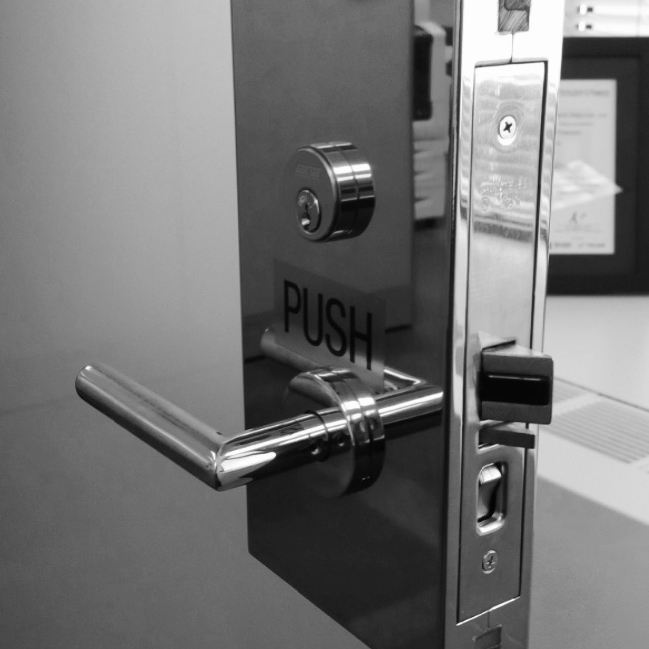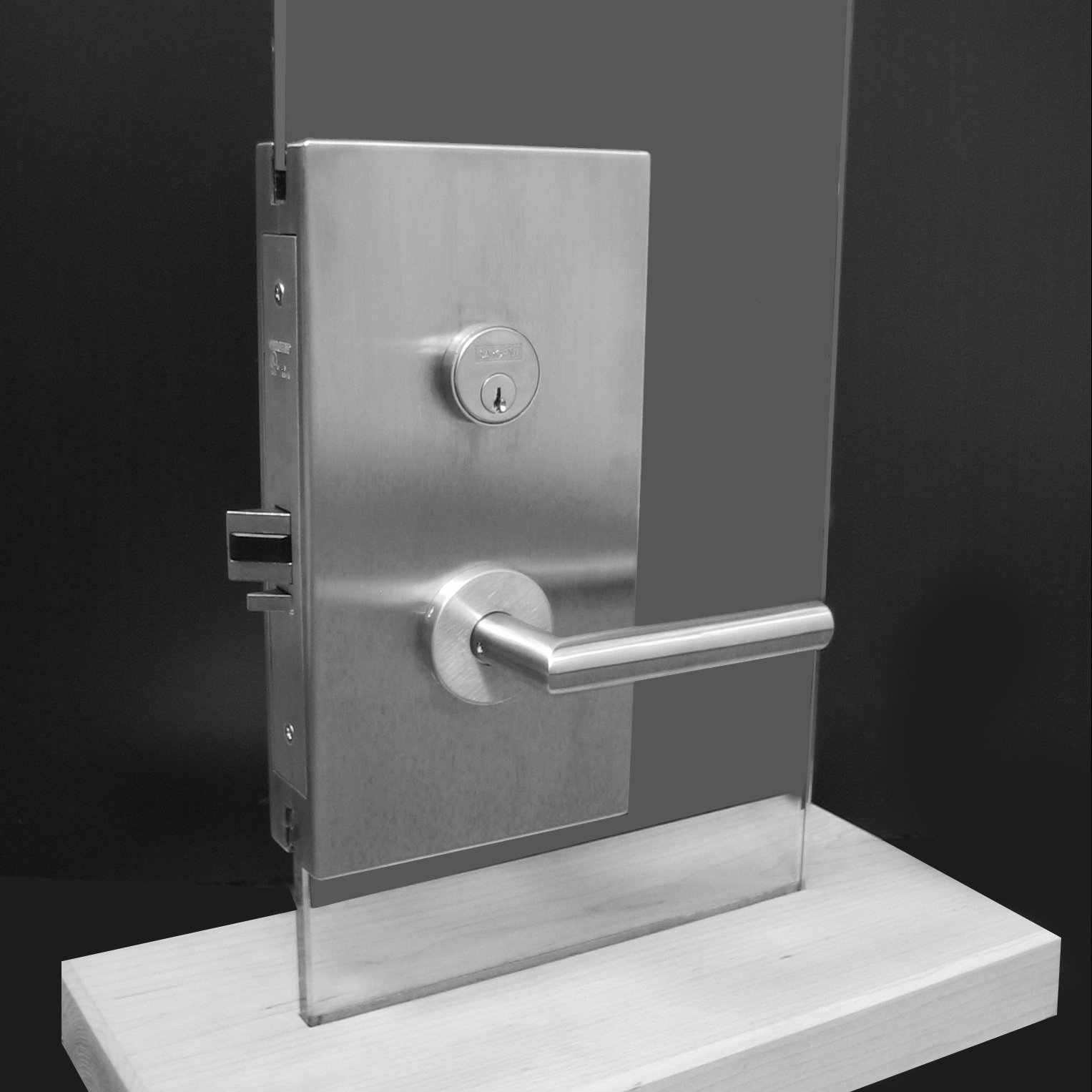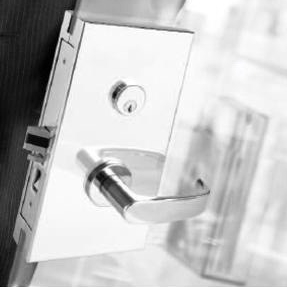 photo credit: GBI Industries Inc.