Colcom's horizontal and vertical locks with magnetic latch are extremely silent and versatile. The latch is self-positioning which offers a firm closure without shaking. A feature of the this latch is that when locked, the handle remains free thus avoiding damage due to accidental forcing.  The material is aluminum and it is available in Colcom's standard finishes.
Magnetic latch mechanism. The lock just makes a "click".  The door can close without needing to operate the handle.
The latch is triggered when facing the magnetic strike plate. The door frame is not rubbed by the latch.
The latch is invisible when the door is open because it remains inside the lock.
Big tolerance when positioning the lock thanks to powerful magnets.
Universal latch, so you don't need to turn it around depending on the configurataion of the door.
Accepts European cylinders.
For glass thickness from 10mm to 12mm.
LOQ MAGNETIC
LOQ MAGNETIC is the horizontal lock for glass doors.  The slim shape enhances the design of glass doors.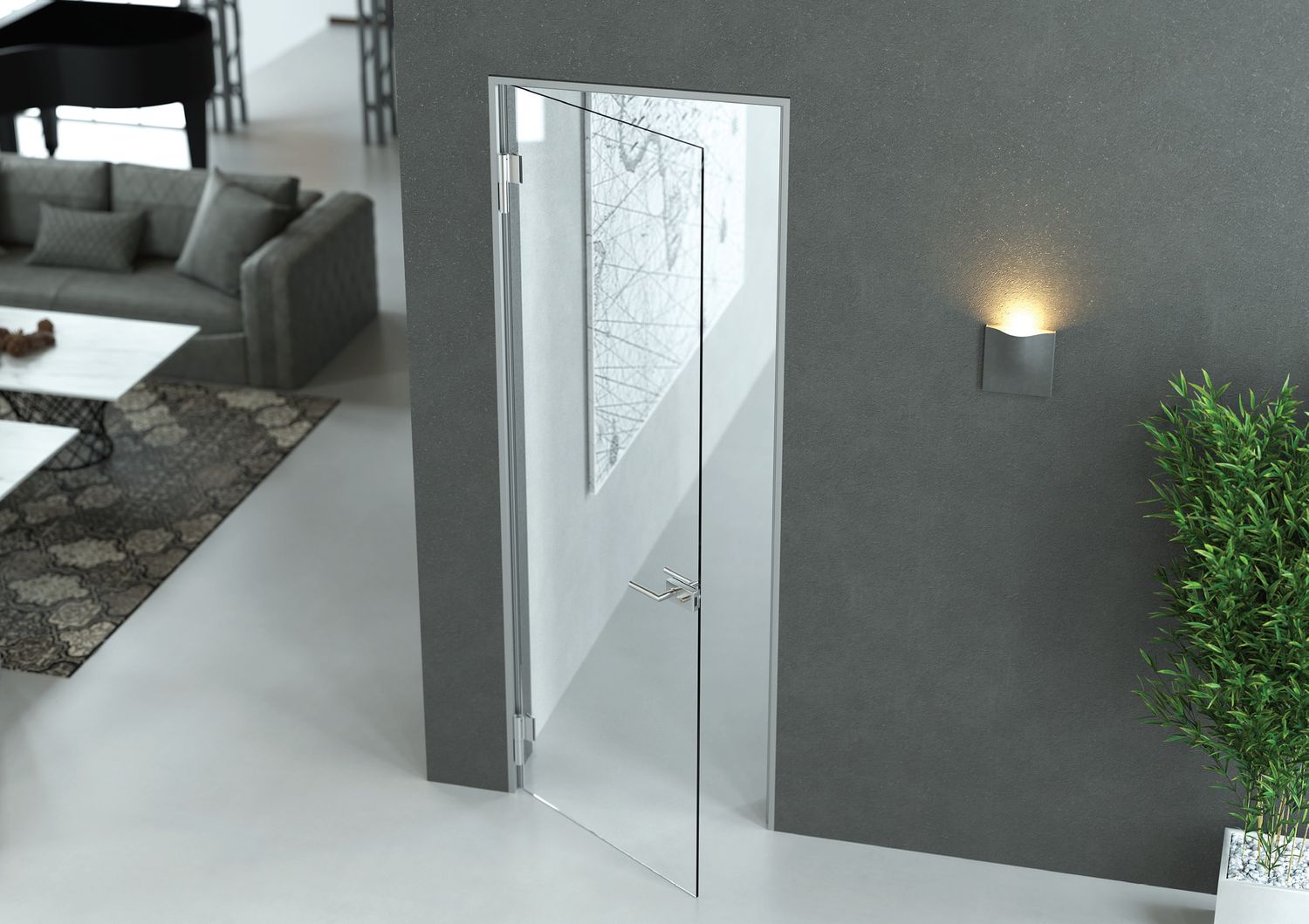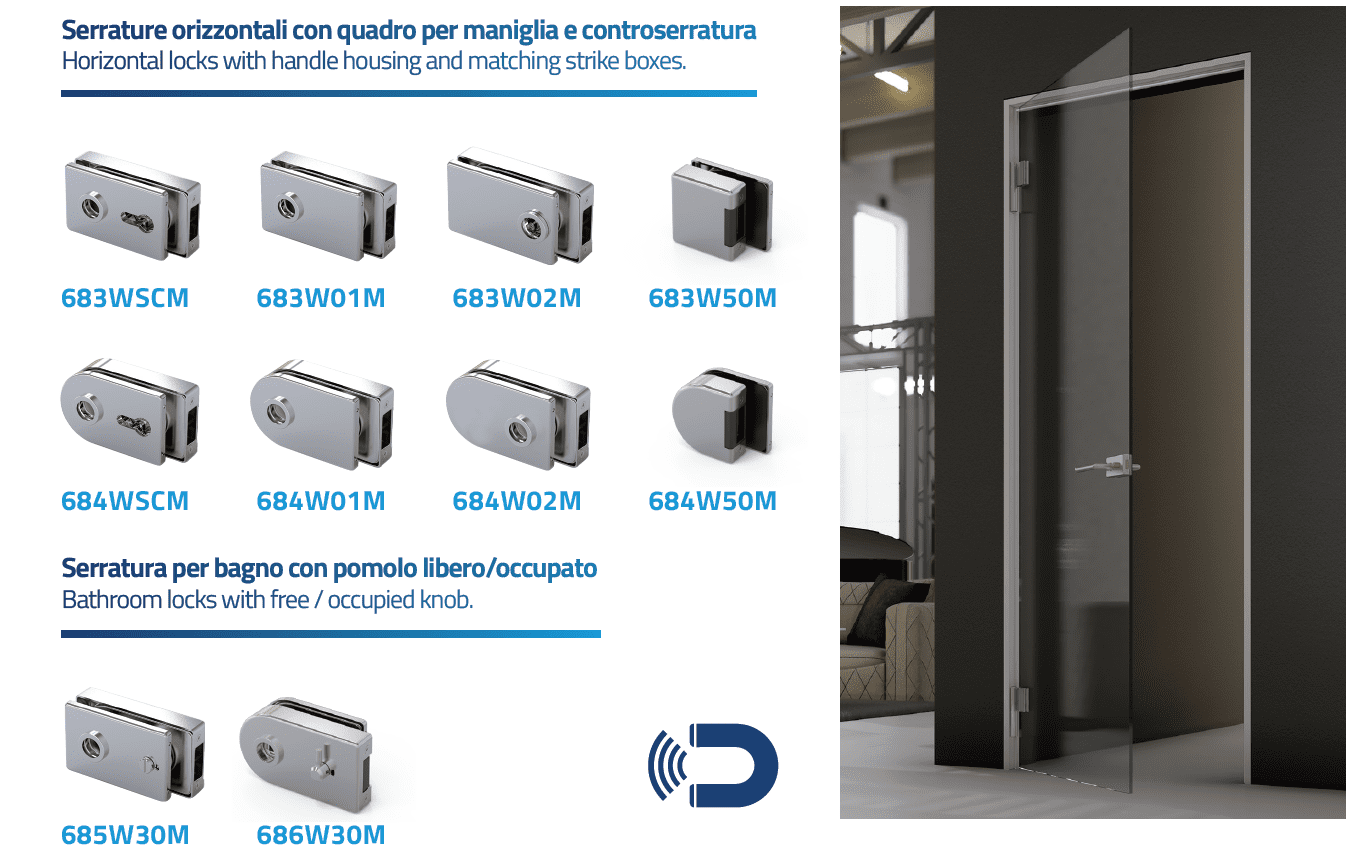 MAGNETICA VERTICALE
Vertical lock with magnetic latch, for single swing or double swing doors.